Dates
October 11th 2022, 8:00 am-4:00 pm CT
About
Join the Texas Diversity Council for our 2022 LGBTQ+ Unity Conference! This conference brings together distinguished LGBTQ+ leaders who will address topics regarding leadership, professional development, community building, and career advancement. Attendees will leave with a better understanding of the LGBTQ+ climate, equipping organizations to build fully inclusive workplaces and boost competitive edge.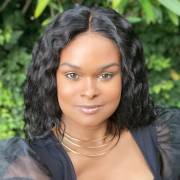 Raquel Willis
Award-winning Writer and Activist
CCMNT Speakers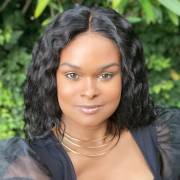 Raquel Willis
Award-winning Writer and Activist
CCMNT Speakers
Raquel Willis is a Black transgender activist, award-winning writer, and media strategist dedicated to elevating the dignity of marginalized people, particularly Black transgender people. Throughout her career, Raquel has held impactful positions like Director of Communications for The Ms. Foundation, executive editor of Out magazine, and a national organizer for Transgender Law Center (TLC).
In 2018, she founded Black Trans Circles, a project of TLC, focused on developing the leadership of Black trans women in the South and Midwest by creating healing justice spaces to work through oppression-based trauma and incubating community organizing efforts to address anti-trans murder and violence.
During her time at Out, she published the Trans Obituaries Project to highlight the epidemic of violence against trans women of color and developed a community-sourced 13-point framework to end the epidemic. This project won a GLAAD Media Award. Raquel is a thought leader on gender, race and intersectionality. She's experienced in online publications, organizing marginalized communities for social change, non-profit media strategy and public speaking while using digital activism as a major tool of resistance and liberation.
She will be releasing her debut memoir about her coming of identity and activism with St. Martin's Press in 2022.
Follow Raquel on Twitter @RaquelWillis_ and Instagram @raquel_willis
Agenda
8:00 p.m. - 8:30 a.m.
Registration & Networking
8:30 p.m. - 10:00 a.m.
LGBTQ+ Leadership Awards Breakfast
10:10 p.m. - 11:10 a.m.
Concurrent Session I

United Voices: The Role of CSR in LGBTQ+ Inclusion
The Intersections of Labels and Identity: Impact and Implications for the Workforce
Breaking the Pink Ceiling

11:20 a.m. - 12:20 p.m.
Concurrent Session II

Race & The LGBTQ+ Community
Empowering Transition: Trans Allies at Work
Expanding your LGBTQ+ Employee Resource Group

12:30 p.m. - 2:20 p.m.
Reigniting Allyship Luncheon
2:30 p.m. - 3:30 a.m.
Concurrent Session III

The Journey: LGBTQ+ Mental Health & Resiliency
Better Together: Strength in Community Building

3:30 p.m. - 4:30 p.m.
Networking & Door Prize Giveaway
2022 LGBTQ+ Unity Awardees